TOP > Divine Master Tenrai Hayashima's Research and Publications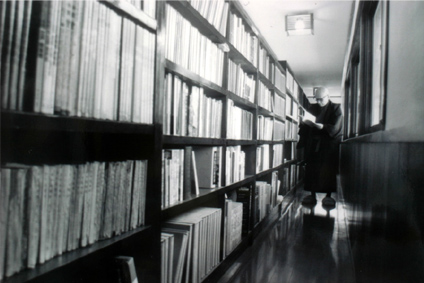 Divine Master Tenrai Hayashima with books in the hall of the old Nihon Dokan headquarters
The rooms that Divine Master Tenrai Hayashima occupied were called 'seido' or 'holy rooms.' As the photo shows, there were many bookshelves built into the corridor walls as well as in his rooms. He lived surrounded by books.

The Divine Master was a busy man. Not only did he travel around Japan and the world spreading Taoism and healing human hearts and souls but he also wrote over 80 books as well as pursuing his own studies.
His study housed many books. Their subject matter was wide-ranging from Taoist philosophy and Oriental medicine to art, literature, Western philosophy and economics.

The Divine Master was a direct descendant of the Edo period Confucian scholar Otakasa Shizan. He closely resembles a portrait of his ancestor. So one can understand why the Divine Master was also an accomplished writer.

Shizan was an Edo period Confucian scholar and is said to be the father of Nangaku studies in Kochi Prefecture. His classical Chinese was said to be of a quality that amazed Chinese scholars.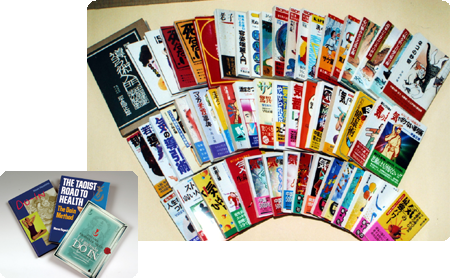 He has left us many books that communicate the essence of Taoism in an easy-to-grasp way. He has written over 80 books.
These were published not only in Asian countries such as Taiwan, China and South Korea. In 1997 Kodansha International published The Taoist Road to Health to great acclaim which was subsequently published in German and Spanish. It is not just an introduction to Doin-jutsu. It also reveals various Taoist secrets such as the sake bath for promoting ki and health, and its Doin-jutsu adapted to physiognomy and was lauded as clear and easy to read.
As well as translating Taoist Chinese classics such as Seven Slips of the Cloudy Satchel, and Eight Discourses on Honoring Life into Japanese, he wrote books such as How to Read Lao Tzu in a way that made Taoism easily accessible to modern readers while retaining their value as books of scholarly interest. Posthumously his books continue to be bestsellers, healing people's minds and bodies.


By Masao Hayashima, 13th head of the Lung Men (Dragon Gate) school of Taoism in Japan
It was in 1976 that our first magazine, Sengaku, began publication. Its aim was to transmit the ancient philosophy, principles and practices of Taoism to help create a healthier, truer society and one with more integrity.
At first the magazine came out once every two months. But two years later in 1978 it became a monthly publication and today it numbers 60 issues. By definition our labors have been imperfect, yet we are proud to say that we are steadily achieving the aim stated above.

The five years following the founding of Sengaku can be described as the period in which Nihon Dokan opened its doors much more widely to society. It relocated its headquarters from Kamakura to Iwaki City, Fukushima Prefecture and changed its name from Shobukan to Nihon Dokan. It incorporated the instructor system, sending talented instructors to dojo studios all over Japan. Today such dojo number over 200.

Given such changes we have changed the magazine name to from Sengaku to Dokan with the objective of reaching even more people and publishing magazine that is even richer in content.

The number of pages has increased dramatically and we have completely revamped the design. It goes without saying that our fundamental aims in publishing the magazine have not changed. Nothing could give me greater joy than working with my instructors, members and readers to spread the philosophy, principles and practices of Taoism and in doing so contributing a happier society.

I ask for your continued readership and support of this magazine.

Divine Master Tenrai Hayashima's foreword on the founding of the monthly magazine, Dokan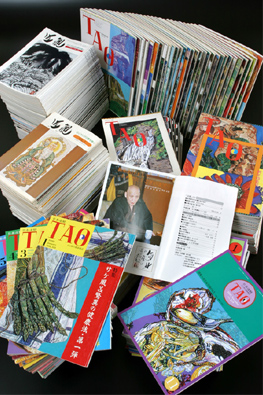 ■ Sengaku founded in January, 1976
■ Dokan founded in March 1981. The first logo was based on the divine
master's calligraphy
■ The magazine has been B5 size since the 121st edition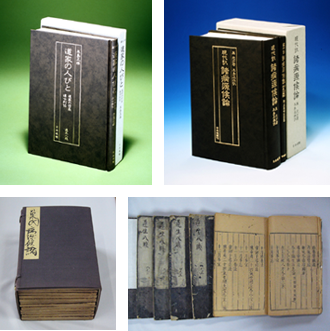 The Divine master wrote Sennin Retsuden based on
the Chinese classic Seven Slips of the Cloudy Satchel.
and Eight Discourses on Honoring Life ,
as well as Treatise on the Causes of Disease.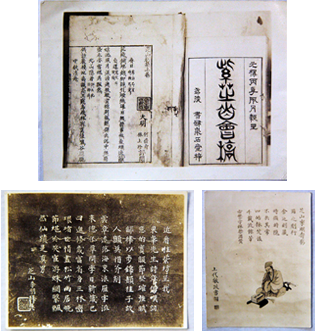 Volume I of Shizan Kaiko and Volume II of The
Calligraphy of Otakasa Shizan