TOP >Lao Tzu according to Divine Master Tenrai Hayashima

To commemorate 105 years since the birth of Divine Master Tenrai Hayashima, we will be publishing the definitive version of his book, How to Read Lao Tzu's Tao Te Ching.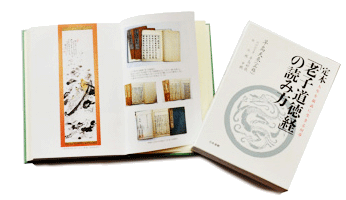 First published 27 years ago when Japan was at the zenith of the materialism of the bubble economy, its central idea is what we call in Japanese mui-shizen. True happiness, teaches Lao Tzu, does not like in the attachment to self manifested in materialism or repression of desire or desire to dominate but rather in this state of mui-shizen that is lacking in obsession, natural and mentally unfettered.
Lao Tzu's Tao Te Ching is 5,000 words long. Each word conveys a precious nugget of philosophical truth. Its very profundity, however, makes it difficult to grasp; thus, infinite interpretations are possible. In Lao Tzu's native China alone there are 3,000 books of commentary.
Tenrai Hayashima's How to Read Lao Tzu's Tao Te Ching makes this work easy for modern readers to grasp. Taoism, which until then had been the domain of scholars, underwent a sea change into a philosophy that anybody could understand and put into practice. This is possible because it puts immediately into action a central idea of Taoism: Philosophy only takes on meaning with action.
This book's main value is not as a classic or as historical reference material. The focus is on Taoism for a modern audience. Lao Tzu's teachings are universal. Proof lies in the fact that published versions of Lao Tzu in translation are second only to the Bible in Europe where Christian ethics dominate. We receive many requests for copies from scholars who have learned of the existence of How to Read Lao Tzu.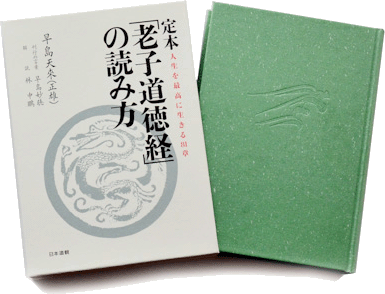 <<Limited Sale>>
Book title :How to Read Lao Tzu
Author : Tenrai (Masao) Hayashima
Preface (on publication of this edition) : Myocho Hayashima
Commentary : Lin Zhongpeng
Price : 10500 yen (including tax)
Contents :
Foreword
Part One: What is the human way, what is the divine way?
Part Two: How should human beings live?
Part Three: How do you center your mind?
Part Four: How to rid yourself of self-centeredness?
Part Five: What is the best life?
Afterword


→ Divine Master Tenrai Hayashima Journey: In Search of Taoism (1)